UmbrellabarsUSA has you covered.
Any Season, Any Location, Any Weather!
UmbrellabarsUSA is the North American distributor of Meissl giant umbrellas and umbrella bars. Meissl designs and builds the world's largest self supported umbrellas which can withstand some of the most extreme weather conditions. Their European craftsmanship is extremely durable and functional yet elegant in design. You will find Meissl umbrella bars at some of the world's finest ski resorts, beach resorts, urban hotels and restaurants, golf resorts, and various other venues.
Our years of experience will help make your plans of expanding your outdoor food and beverage service or seating a reality. Please contact us with your specific needs and for more information on UmbrellabarsUSA and the Meissl giant umbrellas, umbrella bars and accessories.
The UmbrellabarsUSA Mobile Bar is available for purchase. Quick and easy to unload and set up, it is fully "plug and play" using standard 110v household power. It has self-contained fresh water and waste water systems and a three keg capacity with three taps. We've got you covered with this portable and profitable mobile umbrella bar for beer or music festivals, sporting events or social receptions.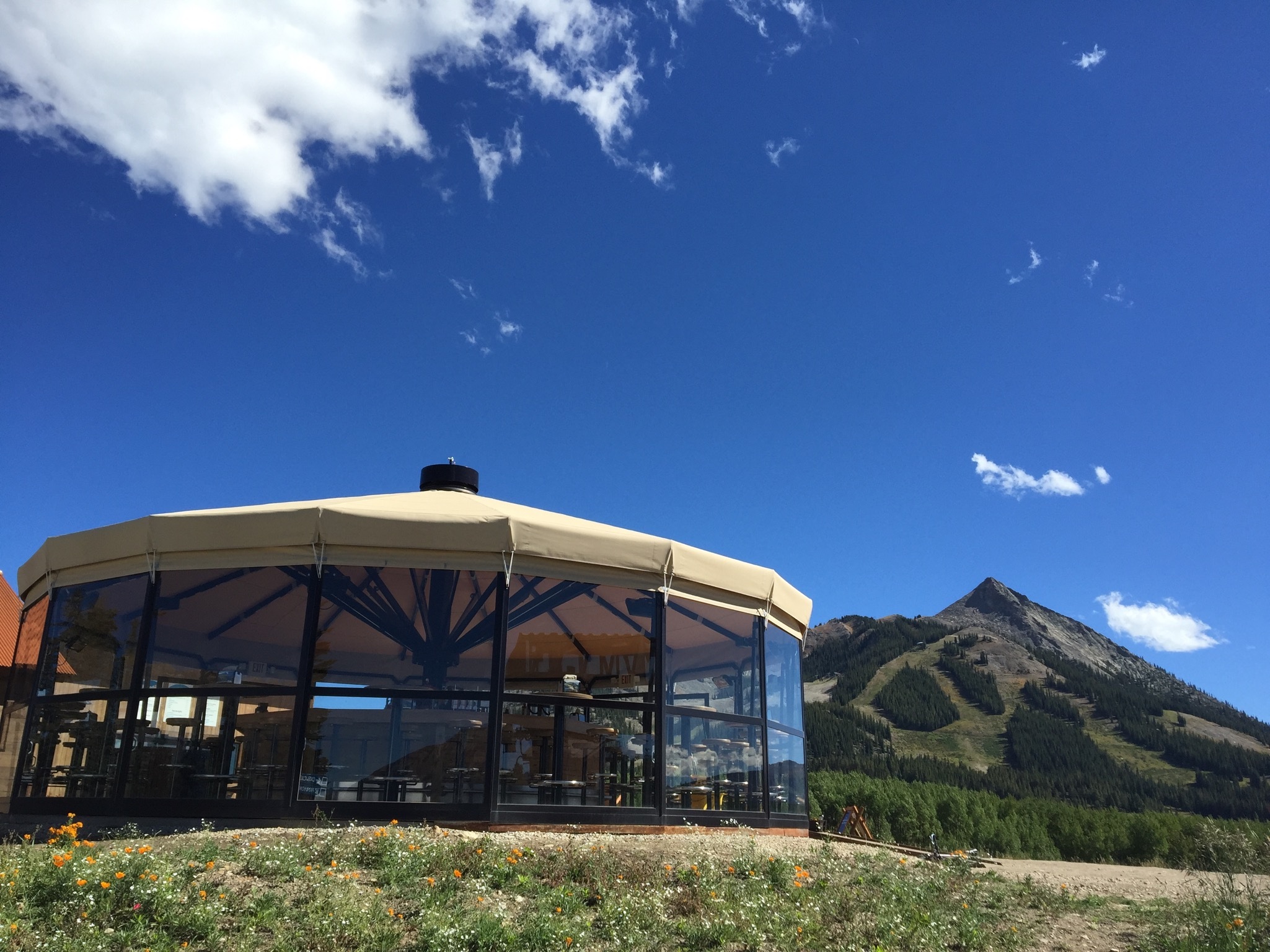 11 m round
-
36 ft diameter - 1005 sf coverage
12 m round - 39 ft diameter - 1200 sf coverage
BEECH MOUNTAIN, NC - Constructed Fall, 2013